Makati City, Philippines – In the face of global warming and climate challenges affecting vulnerable sectors, the pursuit of sustainability demands united efforts anchored on innovative, holistic and sustainable solutions.
Cognizant of the pivotal role of businesses and organizations in driving sustainability initiatives to achieve inclusive and long-term sustainability goals, the European Chamber of Commerce of the Philippines (ECCP) has unveiled the winners of the 2023 Europa Awards during its award ceremony on Wednesday at Raffles and Fairmont Makati.
Now in its 3rd year, the Europa Awards continues its tradition of honoring European and non-European companies operating in the country for their exceptional performance and contributions in promoting sustainability in line with the United Nations' Sustainable Development Goals (SDGs) and the Philippine Development Plan.
In the first in-person awarding of the Europa Awards since its inception in 2021, the Chamber celebrated the following award recipients:
Clean and Green Energy: Maynilad Water Services Inc.

Digitalisation for Sustainability: Holcim Philippines, Inc.

Energy Efficiency and Conservation: Manila Water Company, Inc.

Green and Inclusive Finance Solutions: ING Bank N.V. Manila Branch
Green Buildings: NEO

Smart and Safer Mobility: Bosch Service Solutions, Inc.

Startup for Sustainability: Buskowitz Energy Inc.

Sustainable Agri-Food: Puratos Philippines, Inc.

Waste Management: Newport World Resorts

Water Resource Management: Holcim Philippines, Inc.
During the grand awarding ceremony, Holcim Philippines Inc. bagged two awards for the categories of Digitalisation for Sustainability and Water Resource Management.
"Thank you to the organizers for the recognition. These awards further encourage us to accelerate our transformation anchored on sustainability and innovation to win with purpose and help build progress in the Philippines," said Holcim Philippines President and CEO Horia Adrian.
For Clean and Green Energy winner Maynilad Water, their commitment to sustainability is deeply ingrained in their operations as explained by Atty. Roel Espiritu, Vice President and Head for Quality, Sustainability, and Resiliency. "Maynilad's journey began with a vision to redefine the way we harness and utilize water resources. And today, we find ourselves at the forefront of capitalizing on technologies that contribute to a cleaner and greener future."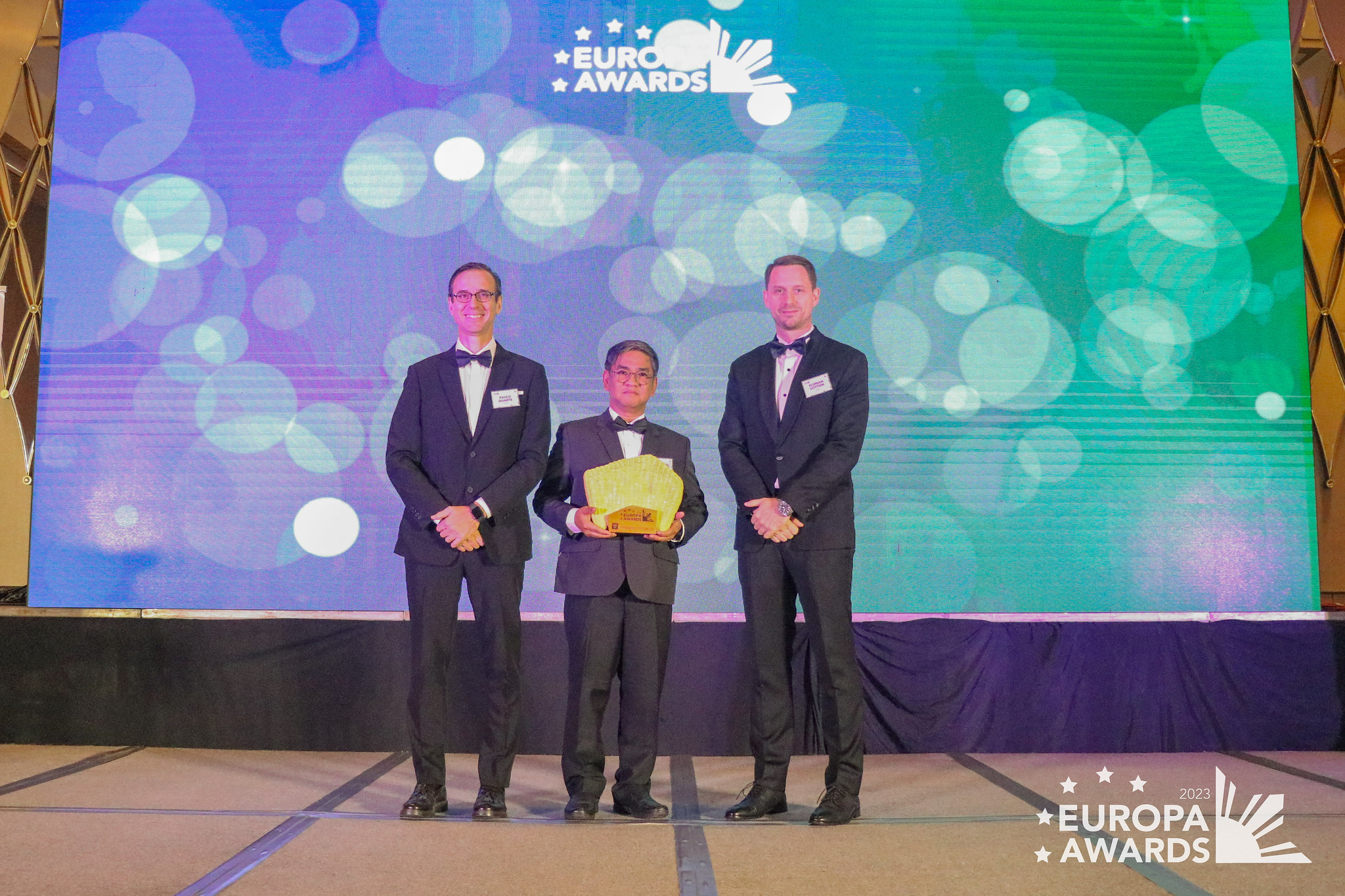 From the banking sector, ING Bank N.V. Manila Branch won the award for Green and Inclusive Finance Solutions with their initiatives towards a net-zero future. "We are honoured to be recognised by the ECCP for our sustainability efforts. Sustainability is at the heart of what we do and we cannot do it alone. Working with our partners, businesses and the community will be key as we accelerate our path to net-zero," said Country Manager Jun Palanca.
"At Bosch, we believe that the more a company commits to sustainable technologies, the more economically successful it will be in the future," said Mamadou Kone, Managing Director at Bosch Philippines, who clinched the Smart and Safer Mobility category. "We are convinced that sustainability must be a non-negotiable part of doing business."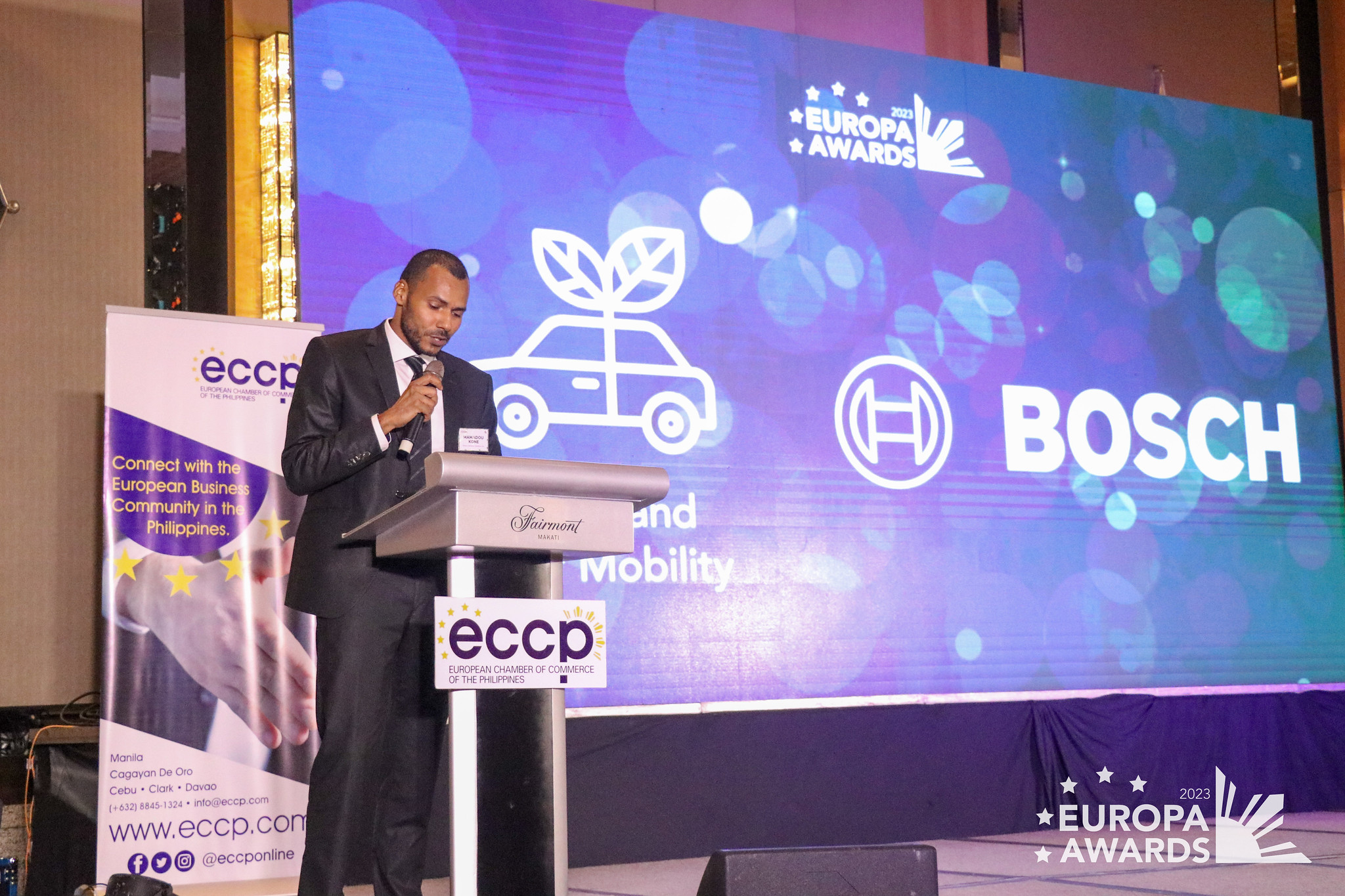 NEO, winner of the Green Buildings category, remains fully committed to achieving its ambitious environmental objectives. "The satisfaction of reaching these goals is a reward in and of itself, while industry recognition validates our hard work and inspires us to continue our progress. We aim to spark a movement towards a sustainable future and encourage others to join us in our mission," said NEO Chief Sustainability Officer and Co-Managing Director Gie Garcia.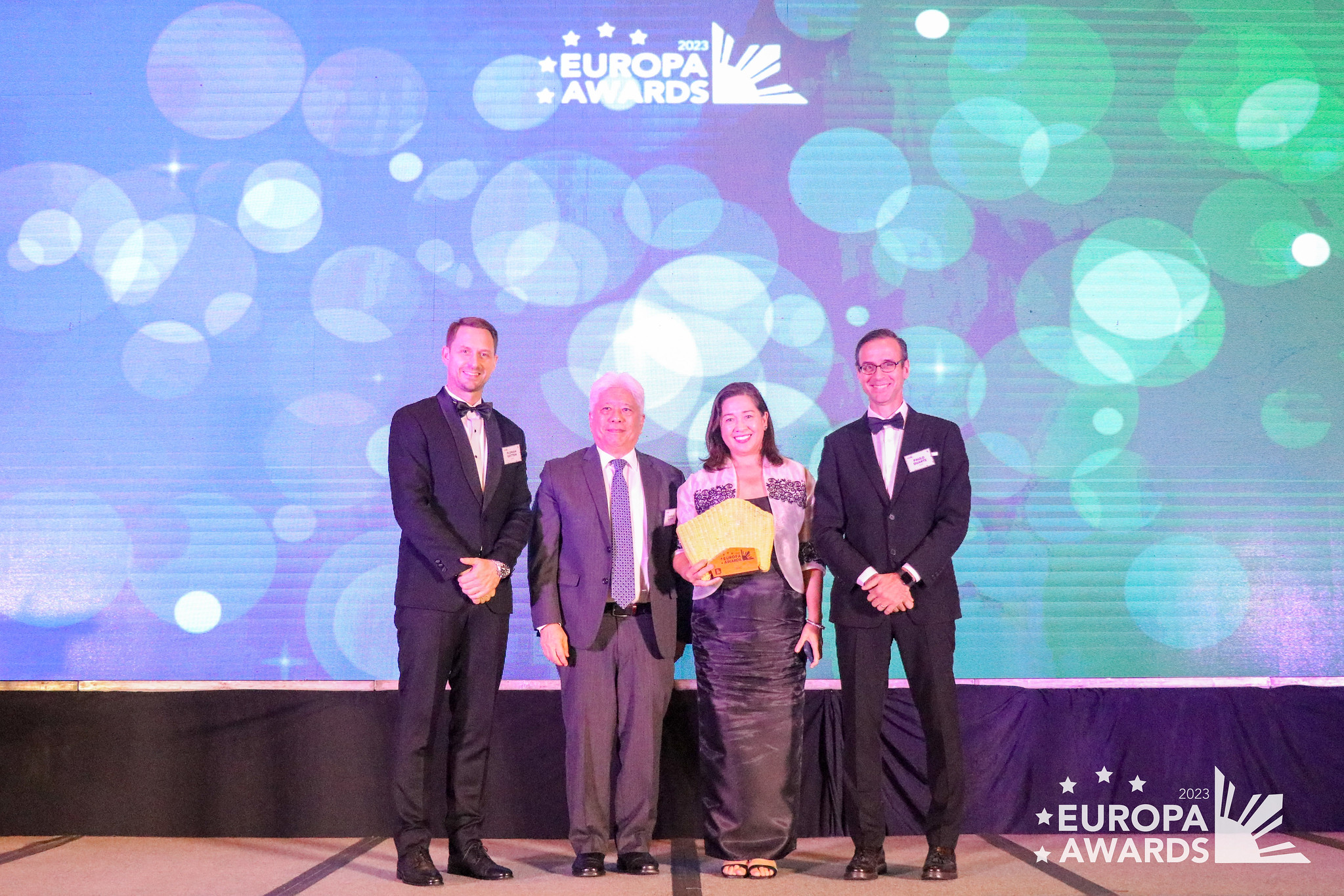 Further, leading solar energy company Buskowitz took home the award for Start Up for Sustainability. "Today, the world is experiencing the rapid need of sustainability to act on environmental issues," said Chairman and CEO James Buskowitz. "Buskowitz' sole purpose is to create an avenue for companies and homeowners alike to easily contribute to this mission, while saving on expensive electricity costs coming primarily from fossil fuels."
Puratos Philippines Inc. Managing Director Bernard Poplimont highlighted their Cacao-Trace program which won in the Sustainable Agri-food category. "More than 1,600 Filipino farmers received our chocolate bonus and quality premium, providing them with a salary increase equivalent to 1 to 2 months. Through the program which starts with training in farming, our local cacao farmers deliver cacao beans with superior quality which we process according to Belgian Chocolate-making standards into the best quality real chocolate made with 100% Philippine cacao."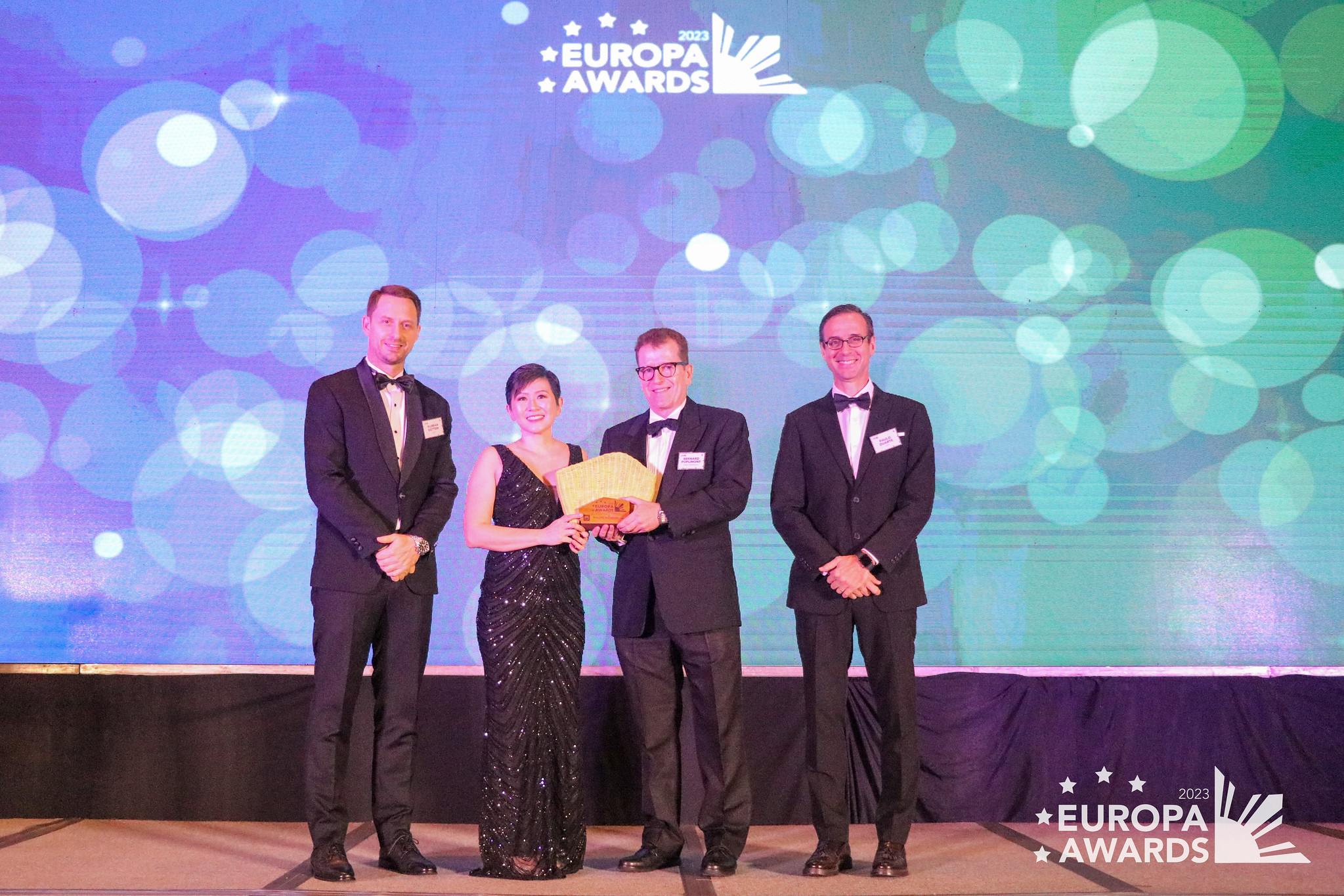 Lastly, Newport World Resorts took home the win for the Water Management category.
"The continuity of our sustainability initiatives is underpinned by one thing, which is the most important aspect of Newport World Resorts' program, and that is LOVE," said Bruce Winton, I LOVE Earth Council Chairman and Marriott International Multi-Property Vice President for the Philippines and Marriott Hotel Manila General Manager. "All of us here – the private sector, government, non-government organizations, media – are all part of this effort. We hope the others will join us in saying, "I Love Earth," and putting that commitment into action."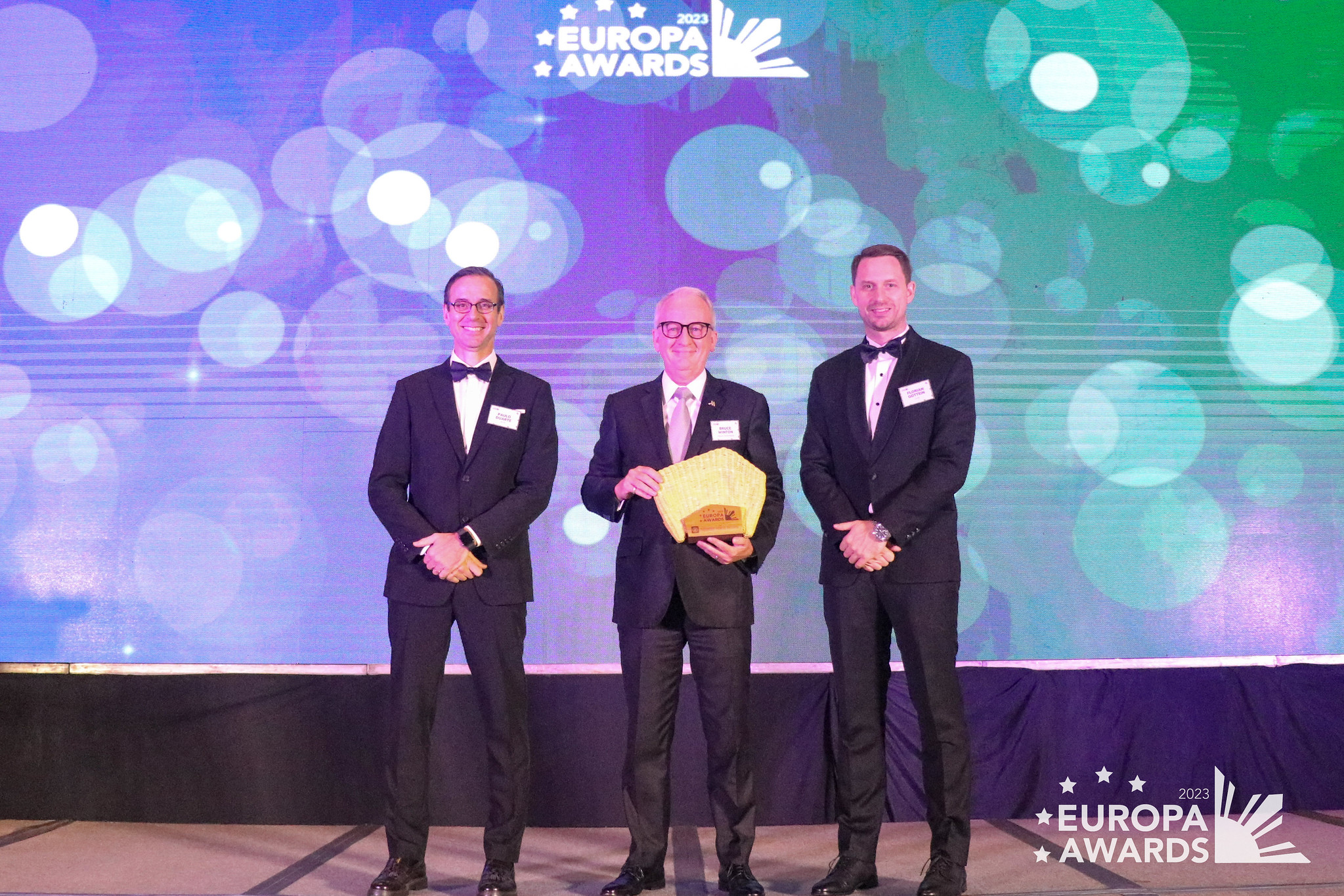 In his welcoming remarks, ECCP President Paulo Duarte emphasized the need for a comprehensive and collaborative approach to tackle current environmental and socio economic challenges. He also highlighted the importance of transforming ideals, such as the Philippine Development Plan and the Sustainable Development Goals, into tangible achievements through collective efforts.
"Last year, the ECCP has proudly earned its place among the 42 members of the National Economic and Development Authority Stakeholders' Chamber on the SDGs. This marks a significant milestone for us, and it fuels our determination to strengthen our initiatives further," said Duarte.
The event also featured a messages from Department of Energy and Natural Resources Secretary Maria Antonia "Toni" Yulo-Loyzaga EU Delegation Minister Counsellor and Head of the Economic Trade Section Mr. Philipp Dupuis, and United Nations Development Programme Deputy Resident Representative Mr. Edwine Carrie.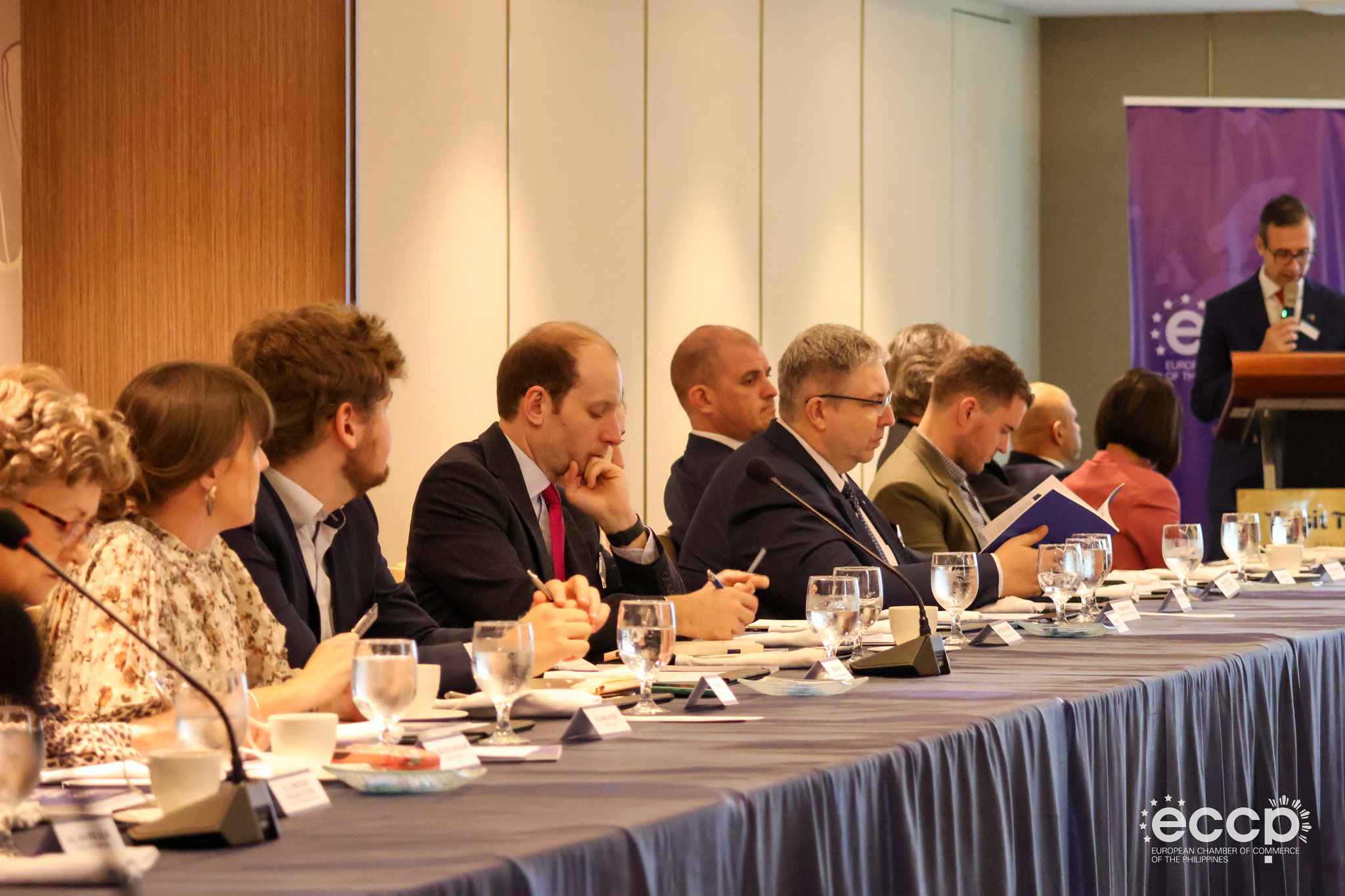 "The hope is that those who are most vulnerable can reap the full benefits of Philippines progress towards the SDGS without leaving no one behind," emphasized Carrie. "And for this private sector can play a role. There is opportunity for businesses to participate in development efforts, as evidenced by today's gathering."
The Chamber also launched the third edition of its Sustainability Whitebook which was presented by ECCP Executive Director Florian Gottein.
"The Whitebook outlines the advocacies and policy recommendations of the Chamber, all in alignment with the Sustainable Development Goals and the Philippine Development Plan," said Gottein. "It stands as a guiding roadmap, helping us navigate and address both the present and future challenges encountered by the European-Philippine business community while driving sustainable growth and development."
Presented annually by the ECCP, the Europa Awards is one of the Chamber's biggest flagship advocacy events. The Awards underscore the commitment of organizations to sustainable practices and their dedication to making a positive impact on society and the environment.
The 2023 Europa Awards is organized together with Technical Adviser & Official Tabulator SGV; Gold Partners DIAGEO and Pru Life UK; Silver Partner Shell Pilipinas Corporation; Bronze Partner Royal Cargo Inc. and Movenpick; Sustainability Partners Delegation of the European Union to the Philippines, Department of Environment and Natural Resources, United Nations Development Programme, Embassy of the Kingdom of Belgium, Embassy of the Kingdom of Denmark, Embassy of the Republic of Finland, Embassy of Germany, Embassy of Hungary, Embassy of the Republic of Poland, Embassy of Romania, and the Embassy of Sweden; Media Partners CNN Philippines, Globaltronics, and Great Travel Philippines; Trophy Partner Nazareno/Lichauco for Zacarias1925; Venue Partner Raffles and Fairmont Makati; Endorsing Partners Developers of Renewable Energy for AdvanceMent, Inc., Philippine Energy Efficiency Alliance, and Safe Travel Alliance; and Beverage Partner Le Cellier Quality Store Corporation.